It was our last day in Langkawi and I kind of 'forced' my friends to have breakfast at Red Tomato Garden Cafe , hehe. A couple of my friends and other bloggers suggested this place to try for breakfast.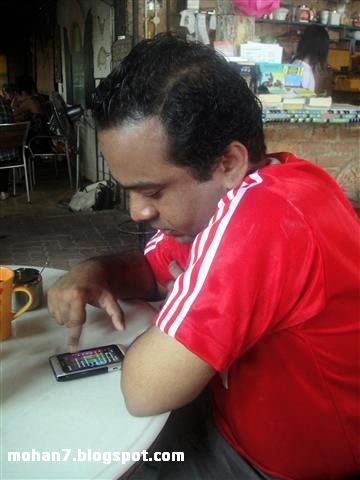 The place was crowded and we waited around 40 minutes for our food to arrive...just look at my friends' face expression..it shows everything.. ehehehe..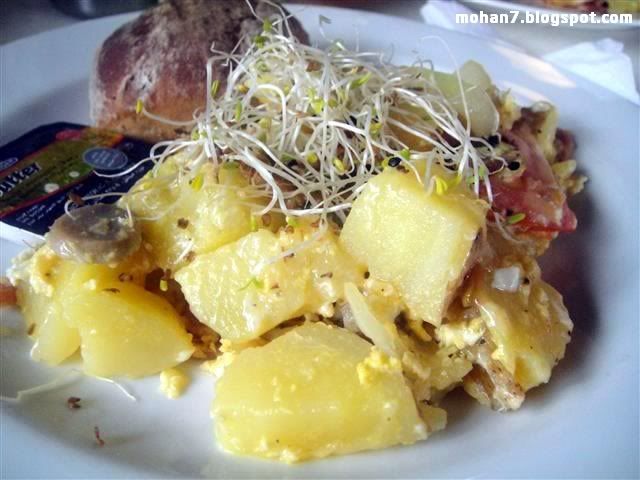 Forgot the name of the dish, but it's stated as one of the chef recommended item. It was not that good though :P. We paid RM 80 for 4 of us, it was expensive and the taste was a bit flat for all food we tried. Maybe we tried wrong dishes ? Not sure.
This post is ending my Langkawi trip I went on December 2010. Had a good time with my friend and looking forward to go again this year :D