I am back to blogging after busy mode . I was given some new responsibilities at work, so I was damn busy lately. Now , let's blog..
Thaipusam finished a couple of weeks ago..Vel Vel. I did not go. Why? lazy..:P..even my family did not want to go,,why,,erm,, i dont know ,,they just did not want to go..but one week earlier to Thaipusam,we went to Penang Waterfall temple (where the actual Thaipusam normally takes place in Penang) to do some prayers. Here are the snaps from there
Before we climb up, we visited Lord Murugan's 'brother' Ganesha at foothill .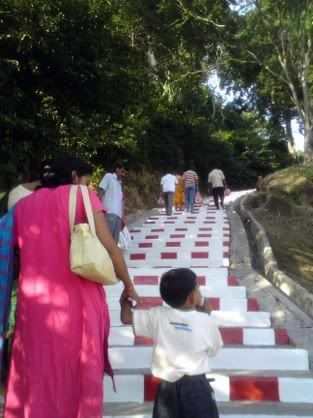 After the mini prayers, we started to climb up..it was so easy to climb without crowd :P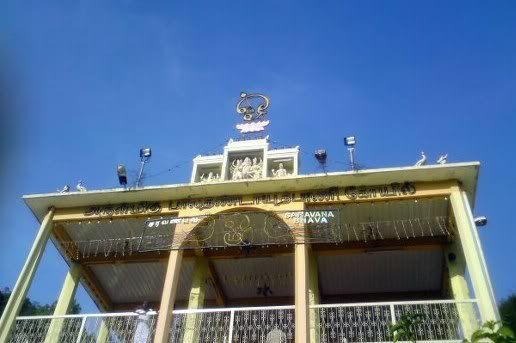 That's the view of Waterfall temple from few steps below :D
277, that's the total number of steps to go up. According to
here
, Batu Caves total steps are 272. But I saw few 'unnecessary' steps in Waterfall Temple. The steps looked like as if they were built to have more steps than Batu Caves. It's just my humble opinion :P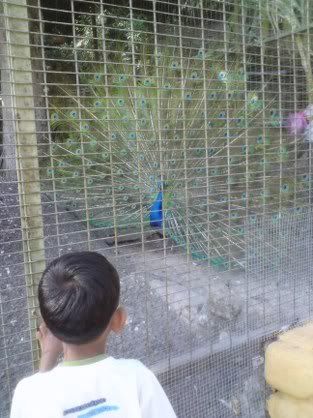 Kishan face 2 face with peacock :D..btw do you know the the female version of Peacock is called Peahen ? :D
Vetri Vel Muruganuku Arooogara..
I am going to Cameeron Highland tomorrow, will post about Penang Waterfall Temple , Part 2 after my trip , until then, have a nice day :D