It was my second trip to Langkawi..I went with Desmond, Jaya and Senthil. Since Kuala Kedah Jetty is nearer to us , we drove all the way to Kuala Kedah from Kulim.
We had breakfast in Lunas before we start the trip. This is one of the famous Wan Tan Mee in Lunas. I will post about the shop which is selling this one day.
It tooks us around 1.5 hours of drive to reach Kuala Kedah from Kulim.
You can park your car inside the jetty car park area, but normally it's always full. So, there is a school in front of the jetty, you can park your car inside the school. I think rate is RM8/day and RM10/day for parking under a roof.
It was 2 days just after Christmas , very crowded but managed to get the tickets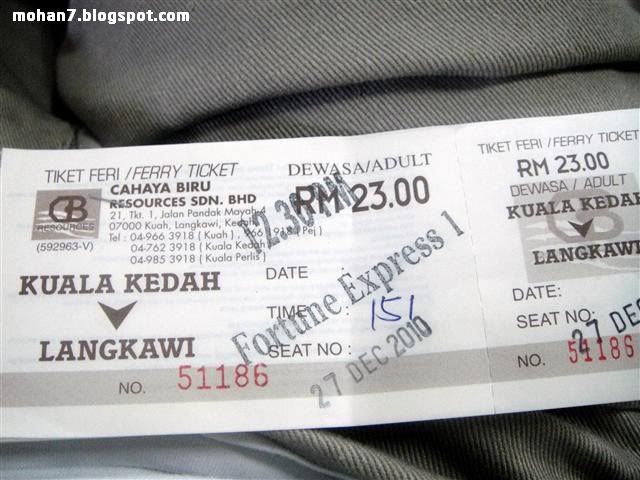 So the cost of the Langkawi ferry ticket is RM 23 one day. If you want to bargain for the price, just call the ferry operator at 04-9663918 , ehehe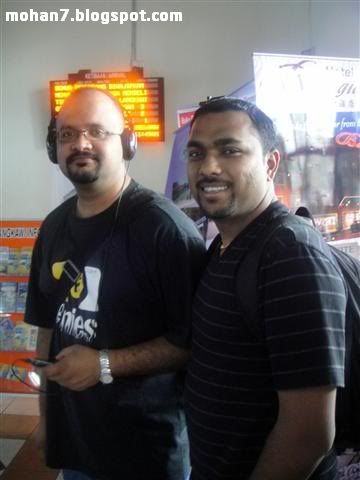 Senthil & Jaya
It was a 2 hours of ferry ride...so I was fully occupied with songs and videos in my phone.
More pictures from my Langkawi Trip can be seen
here
.