We were hungry...really hungry after our
hangout in the beach
in the afternoon. So we decided go out to get some food.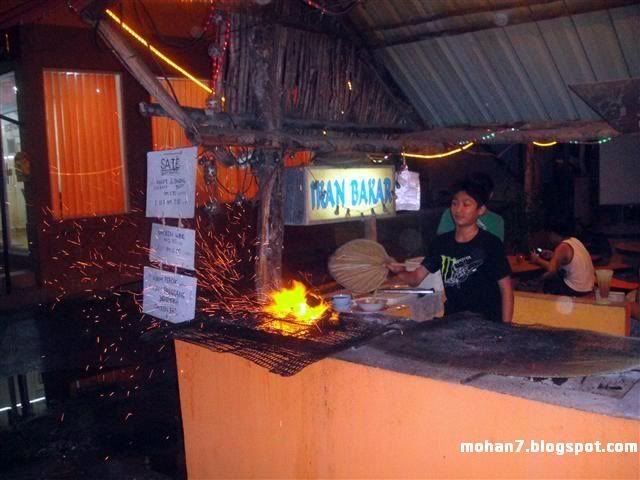 We passed by few shops including this Ikan Bakar ( grilled fish ). It was tempting though ..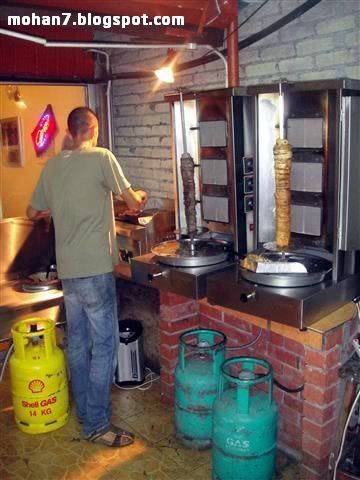 then, I found this...the Kebab..
This one, more tempting than the grilled fish, I bought this...Lamb Kebab..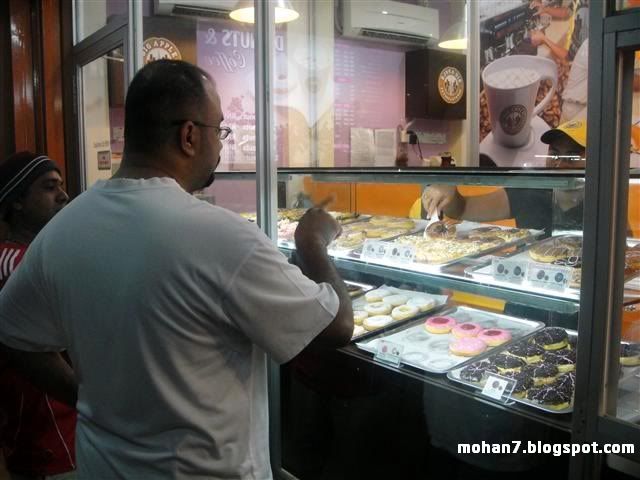 My frenz were ordering donuts
We went back to our hotel room to eat our dinner and we played some card games until we get bored
In Langkawi, mineral water cost more than alcohol drinks...so, we decided to go out and get some drink..we stopped this van taxi to take us to any nice clubs around..but the taxi driver who looks like a very religious person told us that he will take us to anywhere in Langkawi except for clubs or pubs. huh?...no wonder he was driving around in Pantai Cenang with empty van ..hehe..we let go this dude and we managed to get another taxi driver
The taxi driver suggested us two clubs...Chime and Sunba. We asked him to bring it to the Chime first and then Sunba.
This bar is located within Berjaya Langkawi Beach & Spa Resort. It was 30 minutes drive from Pantai Cenang.
Not that crowded..but when the time flies,,more and more people started to come in
Outside of the bar , there is a big cushion where number of people can sit at one time.
We were in Chime for 2 hours and after that we went to Sunba. It is located in Pantai Cenang.
Compare with Chime,,this bar had more people, better music and lively environment. I saw quite number of beach boys there drinking heavily and they involved in a fight too..ish..once the fight started...we left the bar.