Since I have started to appreciate, value and admire my photo collections which I have collected so far, here I would like share with your all , my favourite photos so far . The photos were taken by me or my frenz.
This photo was taken
in 2007, IT dinner
.I have snapped lots of photos with my working mates, but this one is the best. Everyone with their own expression which match their chracters!
This is my dearest fren , Viji. We were
celebrating mine and her birthday
together in Batu Ferringhi. This snap was taken when she reluctant to show her face to get some cake on her face!!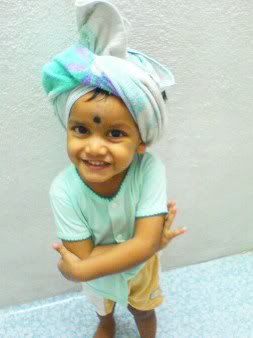 It's Kishan again..he was playing with his towel and I had my hp with me,..suddenly I got an idea, so I wrapped around the towel around his head and snapped this photo!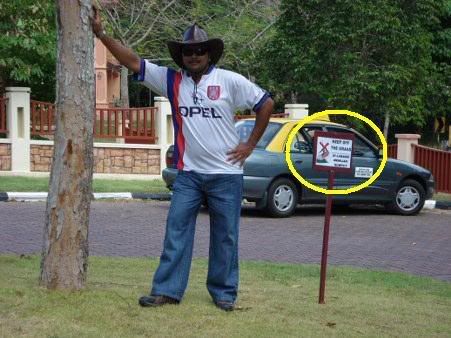 New Hat:- Rm 20
New Shoe :- RM 70
New Jeans :- Rm 100
Standing on grass and posing for a photo beside 'Keep off the grass' board :- Priceless!!
My first ever sunset photo! Taken in
Pangkor
.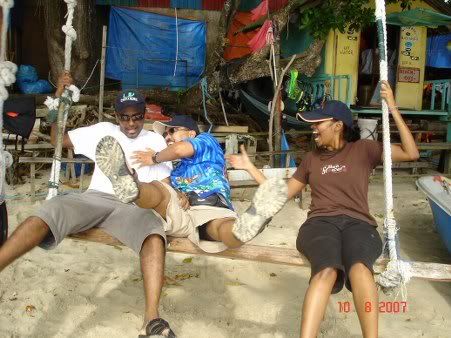 Gosh, I love this, we were just sitting on swing near
Pangkor beach
, suddenly we lost balance and 3 of us fell down. Perfect timing of the snap.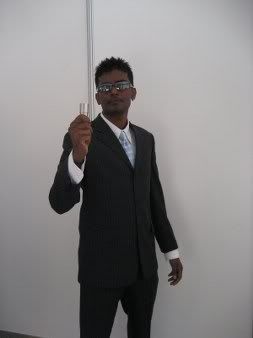 My Men In Black
pose!
Part 2 , tomorrow! Have a nice day