Last week, my office mates were talking about Giant Karipap . I was so happy coz if there was a giant in town, I could see Ultraman live in action. I thought the Giant's name was Karipap.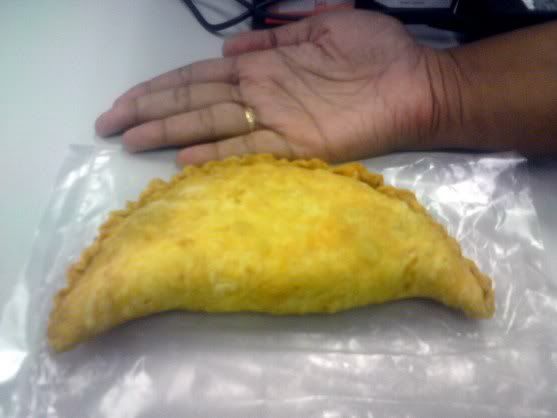 I was blur la, then I asked my other frenz and then I found out that it's actually
Curry Puff
. The size was as big as palm..It was one of the new item my cafeteria 'introduced' this year. So I just bought Giant Curry Puff ( Karipap Gergasi ) to give a try . The price :- Rm 1.50 only!
The taste was so so only . I thought inside got a live chicken , coz it's so huge, but see see inside got normal sweet potato. You want some? Order from me hahah :P