It was lunch time , but I was reading
this article
in Hot-Screensaver. My working mates were asking me to suggest a place to have our lunch, I told them " Let's go to White Town......." ....They were laughing at me,,I was so blur, then I realized that I said it wrongly,,ish ish,,the correct name is Old Town White Coffee.
It was a bit crowded on the ground floor.
So,we went up, no human beings spotted! No house fly or crows
This is my colleague Kumar's baby. Her name is Harita. BTW, she is not working with us . Kumar's wife was around the area where we had lunch, so she just dropped by.
One thing about Old Town is, every time I go there, the food will come very late after order. So, the same thing happen that day, we were just drinking warm water only until the food comes.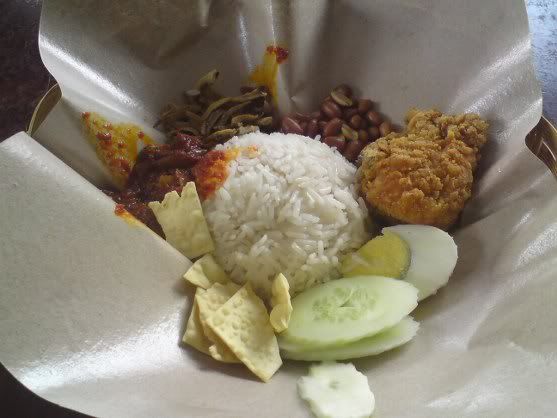 This is my favorite item in Old Town. This Nasi Lemak is super duper delicious . It costs RM 5.90.I know it's expensive but it's worth it!!
Old Town = Old Trafford :P